Introducing Trophy Spice!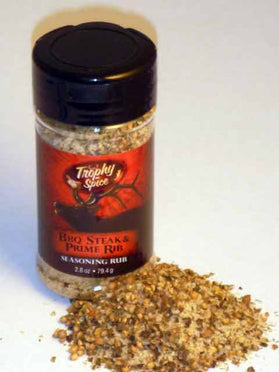 Uncle Dan's is proud to announce that we have partnered with another northwest favorite, Trophy Spice!
Trophy Spice is an all natural blend and  rub line of seasoning. They were created to help bring excitement to the meats you already love, by infusing them with totally unique flavors.
Trophy Spice originated in a family meat shop on the farm where friends and family came together to create custom spice blends to use in making summer sausage. Later, Trophy Spice developed custom blends for seasoning deer, elk and beef. It was soon discovered that the spices were extremely versatile in many different types of cooking and cuisine, whether it's barbecuing or fine dining.
The entire line of Trophy Spice flavors can be found on the
Uncle Dan's website for purchase
!