New Year, New You: 10% All January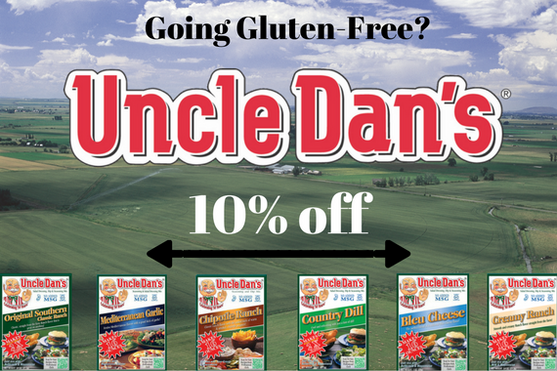 Each new year is a symbol of a fresh start. Some of us make broad declarations of our resolve to make big life changes, others set smaller goals and habits. Whatever your resolutions this new year, Uncle Dan's wants to help. That's why all our products are 10% off, all month long.
Maybe you've resolved to spend a little more time in the kitchen -- we can help with that. With an expansive lineup of recipes -- and even more on Pinterest! -- you just need the right seasonings, dips and dressings, and you'll be on your way to delicious homemade meals!
Or maybe your declaration was to stick to a gluten-free or low-gluten diet. Uncle Dan's can help with that, too. Our entire product line has always been gluten-free, and is certified gluten-free since 2013. We've also got a collection of recipes to show you just how to use those seasonings in a tasty, gluten-free way.
Whatever your resolutions, Uncle Dan's is here to help. Check out our products and get your deals, your dreams and your new year, new you, today!