Uncle Dan's Chipotle Ranch Pork Loin and Cotija Roasted Corn
Recipe By: Uncle Dan's
Experience the delight of a BBQ feast with Uncle Dan's Chipotle Ranch Pork Loin and Cotija Roasted Corn. This easy and delicious recipe showcases a tender pork loin flavored with the spicy, smoky notes of Uncle Dan's Chipotle Ranch, perfectly paired with corn on the cob brushed with butter, seasoned with more Chipotle Ranch, and finished with crumbles of Cotija cheese. The ultimate combination for a perfect summer evening meal.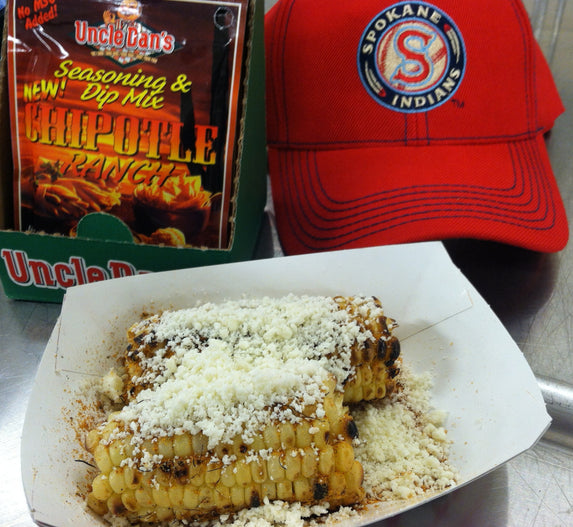 Pork loin
Corn on the cob
Cotija cheese
1 package of Uncle Dan's® Chipotle Ranch Seasoning and Salad Dressing Mix
Rub the pork loin with Uncle Dan's® Chipotle Ranch to taste.
BBQ the pork loin until cooked through.
Roast the corn on the BBQ to your desired level.
Brush the corn all around with butter (olive oil or plain will work).
Sprinkle the corn to taste with Chipotle Ranch.
Top the corn with generous amounts of Cotija cheese.