Uncle Dan's Roasted Ranch Asparagus
Recipe By: Uncle Dan's
This simple yet delicious Uncle Dan's Roasted Ranch Asparagus recipe uses only three ingredients and requires minimal prep time. It's the perfect side dish that pairs well with any main course. The Creamy Ranch seasoning adds a tangy twist to the fresh asparagus, resulting in a healthy and tasty dish that is sure to impress!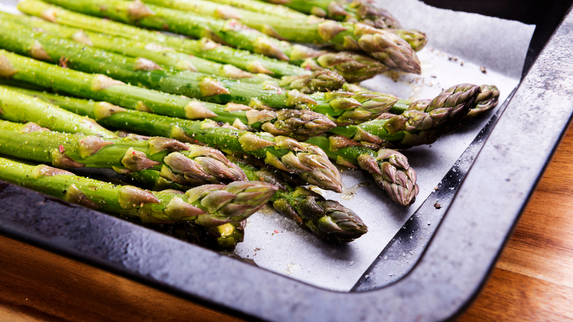 1 pound asparagus, trimmed
1 tablespoon olive oil
1 packet Uncle Dan's Creamy Ranch seasoning (season to taste; we recommend starting with 1 teaspoon and increasing as needed)
Preheat your oven to 400°F (200°C).
In a mixing bowl, toss the asparagus with olive oil and Uncle Dan's Creamy Ranch seasoning until well coated.
Arrange the seasoned asparagus in a single layer on a baking sheet.
Bake for 10-15 minutes, or until the asparagus is tender and slightly browned.
Serve immediately while hot as a nutritious side dish or appetizer.