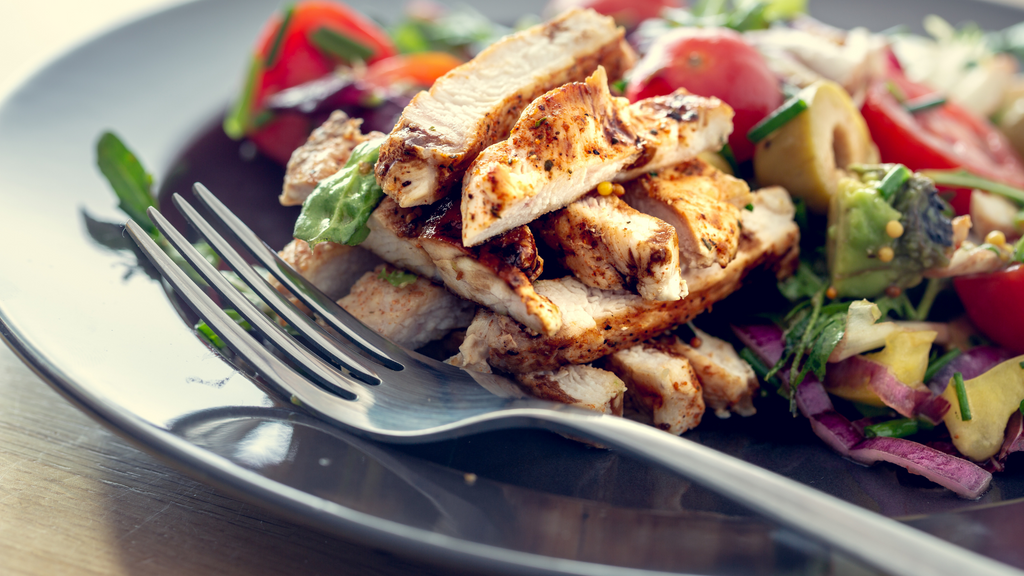 Hey there salad lovers! May is National Salad Month, and here at Uncle Dan's, we're excited to be part of the celebration. So, grab your greens, add some Uncle Dan's, and let's make this Salad Month one to remember!
Ingredients:
2 boneless, skinless chicken breasts
1 red bell pepper, sliced
1 yellow bell pepper, sliced
1 zucchini, sliced
1 yellow squash, sliced
1/4 red onion, sliced
4 cups mixed greens
1/2 cup cherry tomatoes, halved
Uncle Dan's Original Southern Classic Ranch Dressing (made according to package instructions, found here)
Salt and pepper to taste
Instructions:
Preheat grill or grill pan to medium-high heat.
Season chicken breasts with salt and pepper and grill for 5-6 minutes per side, or until cooked through.
While the chicken is grilling, toss the sliced peppers, zucchini, squash, and red onion with olive oil and grill for 6-8 minutes or until tender.
Arrange mixed greens on a large plate and top with grilled vegetables and cherry tomatoes.
Slice grilled chicken breasts and add to the salad.
Drizzle Uncle Dan's Original Southern Classic Ranch Dressing over the top and serve immediately.
This salad is not only packed with flavor and nutrients but also incredibly easy to make. The grilled veggies and chicken add a nice smoky flavor to the fresh greens, while Uncle Dan's Southern Ranch Dressing ties everything together with its deliciously creamy taste. Enjoy!