Uncle Dan's Country Dill Seasoned Halibut with Marinated Vegetables
Recipe By: Uncle Dan's
This Uncle Dan's Country Dill Seasoned Halibut with Marinated Vegetables recipe is a tasty and healthy seafood dish that's perfect for a weeknight dinner or a special occasion. The seasoned halibut is grilled to perfection and served with a mix of marinated vegetables, including cucumbers, onions, and tomatoes. The result is a light, refreshing dish full of vibrant flavors. The vegetable marinade, which features Uncle Dan's Country Dill Seasoning, adds an extra layer of flavor, making this dish a standout addition to any meal.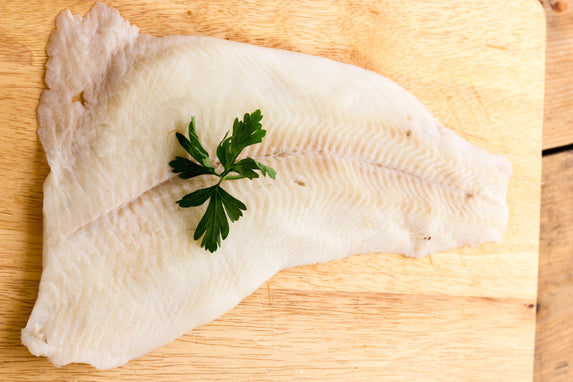 1 package of Uncle Dan's California Country Dill Seasoning
6 (7 ounce) halibut portions, skinless
1 red onion, skinned and cut in half
2 cups of cherry tomatoes, halibed
1 cucumber, split and seeded
2 tablespoons minced parsley
1 teaspoon black pepper
1 teaspoon sea salt or Kosher salt
Zest of 1 lemon
1 tablespoon fresh rosemary, minced
4 ounces rice wine vinegar
In a bowl, mix the rice wine vinegar and Uncle Dan's Country Dill Seasoning. Set aside.
Using a mandolin or slicer, thinly shave the cucumber and red onion.
In a large bowl, toss together the onion, cucumber, tomatoes, and the prepared dressing mixture. Allow this to marinate for at least one hour.
In a separate bowl, combine the parsley, rosemary, black pepper, salt, and lemon zest. Rub this mixture into the halibut portions, ensuring they are well-coated.
Heat a 12" sauté pan over medium-high heat. Sauté the marinated vegetable mixture until just warmed.
Meanwhile, grill the halibut portions until they are cooked through.
To serve, place the grilled halibut on a plate and top with the warmed, marinated vegetable mixture. Serve with a side dish of your choice, such as brown rice or quinoa.