Uncle Dan's Zesty Ranch Dip
Recipe By: Uncle Dan's
Uncle Dan's Zesty Ranch Dip adds a kick to the traditional ranch flavor. It's a versatile dip that can be customized to meet your dietary needs, making it a great addition to any snack time or party. Enjoy the tangy, zesty flavors with your favorite chips, and veggies, or as a delightful spread on sandwiches and wraps. Mix it up ahead of time and let it sit in the refrigerator to allow the flavors to fully develop for the best-tasting experience!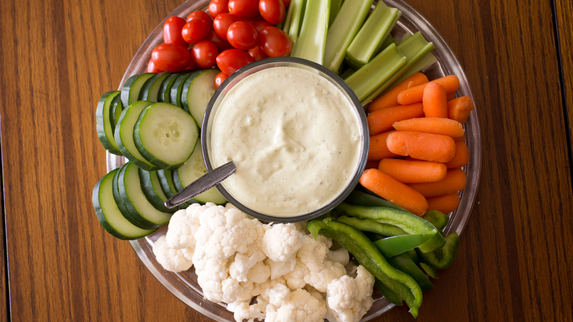 1 Packet Zesty Ranch
2 Cups sour cream
In a medium-sized bowl, combine the Zesty Ranch packet and sour cream. Mix until well incorporated.
For best results, allow the mixture to sit and refrigerate for at least 8 hours before serving. This allows the flavors to blend and intensify.
Serve chilled with your favorite chips, veggies, or as a dressing for salads and wraps.