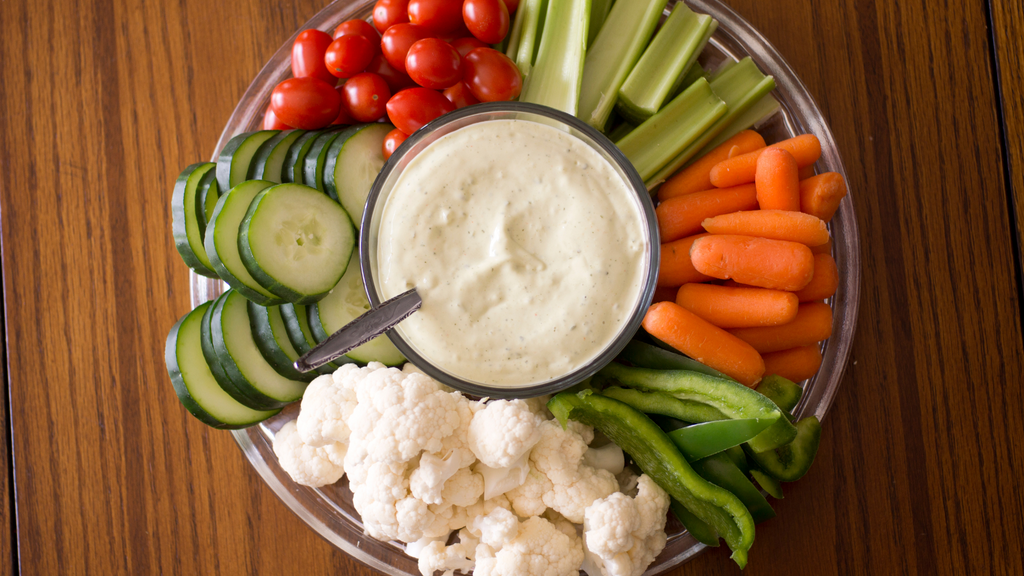 The name says it all. Zesty Ranch is just that, a spiced up take on Uncle Dan's® Classic Ranch Salad Dressing and Seasoning. Find this recipe anytime on the back of your Uncle Dan's dry mix package!
Cook time:
Total time:
Servings: 16 ounces

Ingredients:
1 Packet Zesty Ranch
2 Cups sour cream
Instructions:
Mix the ranch packet and sour cream in a medium sized bowl
For best results, mix 8 hours before serving
Refrigerate
Notes:
Consider substituting cottage cheese, Greek yogurt, low-fat sour cream, or low-fat mayonnaise to mix a dip that meets your dietary needs!
You can also make this with your favorite dairy-free yogurt or sour cream.