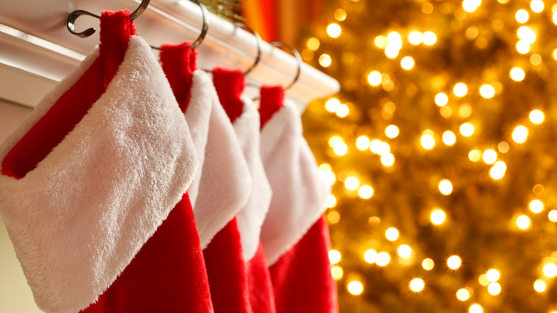 Hi Dan Fans,
Every year, we all want to eat healthier during the holidays and give the best gift to mom and best gifts for dads.
If you are looking for a clever holiday stocking stuffer for your family, then try putting Uncle Dan's packets inside Christmas stockings. The ranch heads love it and can trade all of the different flavors like trading cards.
Uncle Dan's can be a healthy seasoning to help add flavors to your foods for those looking for flavorful weight loss meals. As we head to the holidays and look for healthy alternatives to cook for the holidays, check out our favorite Uncle Dan's recipes below.
Baked Halibut: 
https://uncledans.com/blogs/uncle-dans/simple-baked-halibut-recipe 
(great for 7 Fishes Christmas Eve meals) 
Cauliflower & Broccoli Salad Recipe:
https://uncledans.com/blogs/uncle-dans/tagged/soups-amp-salads 
Dan's Dilled Asparagus:
https://uncledans.com/blogs/uncle-dans/uncle-dans-dilled-asparagus 
_________________________________________________________________________
Gifts for Men
Looking for the perfect gift for men this holiday? Your griller will love the Uncle Dan's Grill set. It will inspire their flavors, and even comes with 4 knives and a cover!! That's everything a grill master would want this holiday and you get to enjoy the fruits of their grilling too!

4 Shakers:
Classic Ranch, Mediterranean Garlic, California Country Dill Shaker, Chipotle Ranch, and Bleu Cheese
Trophy Spice: 
All-Purpose, Gramps 3 Cheese, and Spice Steak & Rib
Grab your gift today and get 10% off!